Dixie is Idaho's best-kept secret for snowmobiling or backcountry skiing in some of the most beautiful country on earth. Our 262 mile groomed trail system is one of the least crowded in Idaho. Many days you can snowmobile all day and not see another person. We offer daily, weekend and 5-day packages with or without snowmobiles that are guided or unguided for riders and skiers that want to get away from the crowds. Your adventure can start right at our door. This is truly a winter wonderland. After riding or skiing it's great to kick back, relax and enjoy a great home cooked meal and tell the stories of the day's adventures around a warm wood stove. We also have Red River Hot Springs nearby and arrangements can be made for a soak. Either choice makes for a great day!
DIXIE GETS AN AVERAGE OF 14 FEET OF DRY SNOW EVERY YEAR!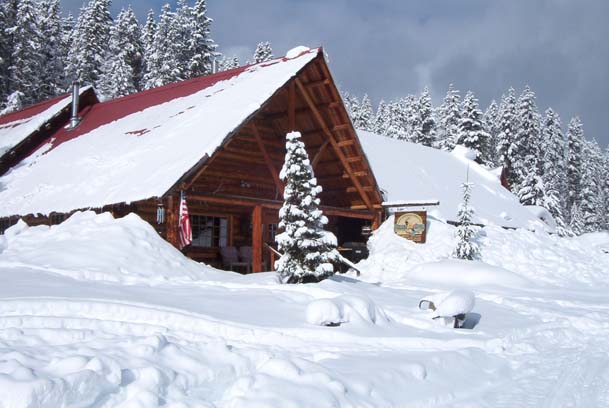 "The Silver Spur Cafe" is open stop with some great home cooking. We also have the a new addition and can accommodate up to 20 people.
Winter snowmobiling is a growing sport and we can accommodate up to 20 people comfortably in our Lodge. Please call (208) 842-2417 or e-mail to make your reservations in advance.
Remember that we also take reservations for spring/summer guests too!