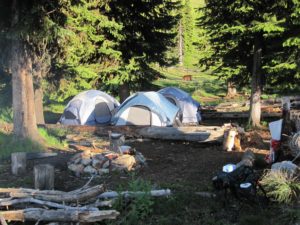 When it comes to Idaho outfitters you want to choose one that provides you with complete services and an excellent guide to the rugged Idaho backcountry. At Silver Spur Lodge you get to choose between a variety of outdoor experiences including summer trail rides, summer pack trips and big-game hunting including elk, deer, bear, moose, bighorn sheep and mountain lion.
At Silver Spur lodge you can enjoy the rugged outdoors of Idaho while also enjoying all the conveniences of home. Silver Spur Lodge also offers a number of backcountry camps for those who truly want to get away from it all and have a memorable experience in the Idaho backcountry.
During the summer months, at Silver Spur Lodge you will be able to take guided pack trips, trail rides, fishing, wildlife tours and historical gold mining tours to name a few. At the center of this rugged wilderness is our lodge which provided guests with a wonderful bed and breakfast experience. During the winter there is over 262 miles of trails for a variety of winter activities.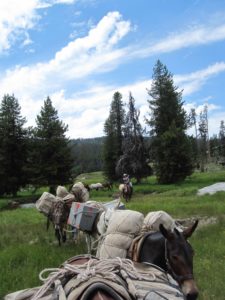 The best time to visit Idaho is during the spring and summer when you can enjoy many different backcountry adventures. It is during these seasons that flowers and wildlife are plenty in Idaho. Visiting this rugged backcountry will provide you with a unique experience that you can't experience anywhere else in the world. No matter what type of backcountry experience you prepare you will find it in Idaho and you won't be disappointed.
Next time you are ready to get away from civilization then consider the backcountry to Idaho which provides you with a truly unique experience. No matter what your interests, Silver Spur Lodge can provide you with a stay that will please you. So come to Idaho for a comfortable and memorable vacation experience.